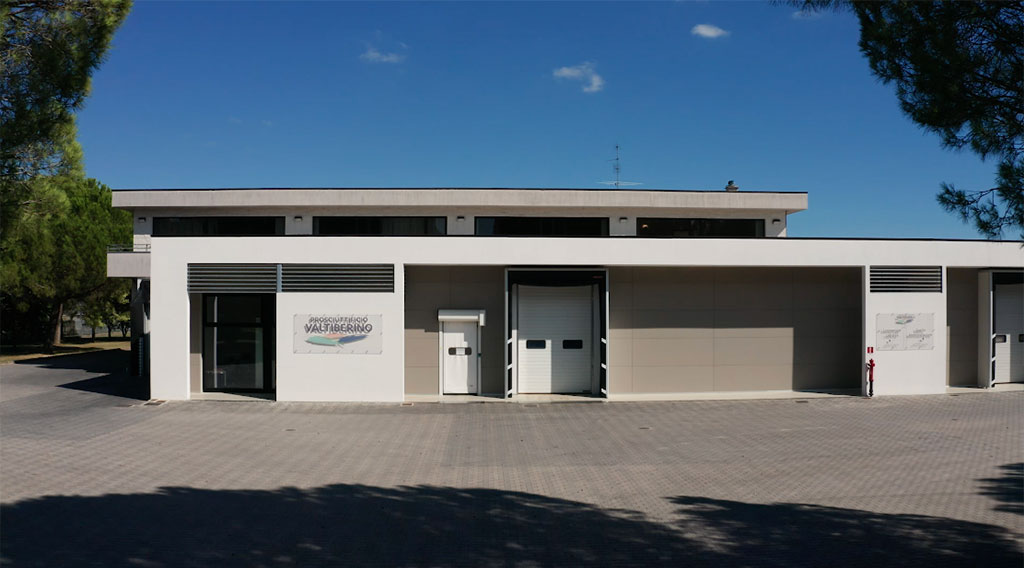 Prosciuttificio Valtiberino S.r.l.
Loc. Carpineti, 34/Bis
06010 CITERNA (PG)
Tel.075.8592736/8592928 – Fax.075.8592737
P. IVA 02072160548
C.S. € 2.000.000 i.v.
Reg. Imprese PG
C.F. 02072160548
R.E.A. 177519
BOLLI CEE : 1370/L – 1459/L
e-mail: prosciuttificio@valtiberino.com 
PEC: prosciuttificiovaltiberinosrl@pec.it
History
Is also located in Citerna just a few minutes' drive from Salumificio Valtiberino, and includes two production units: one is dedicated to Umbrian bone-in prosciuttos – approx. 2000 a week; the other is dedicated to boneless prosciuttos – approx. 5000 a week.
The decision to create two separate and distinct factories was made to better balance the production needs of the specific products. Already ISO 9001-certified, in 2013 it achieved BRC & IFS Food Safety Certification. In 2020, it had 35,35 million euros in sales, 35 employees. Brands : Valtiberino – Alta Valle Weekly productions: 7500 hams.

All of our products are made only with natural ingredients with no added preservatives.
Our commitment to natural ingredients is one of our greatest sources of pride.

Brand: Valtiberino – Alta Valle
Ham's Annual production: 317,634
Revenue 2022: 38 mil. euro
Employees: 48
ISO 9001, BRC e IFS.