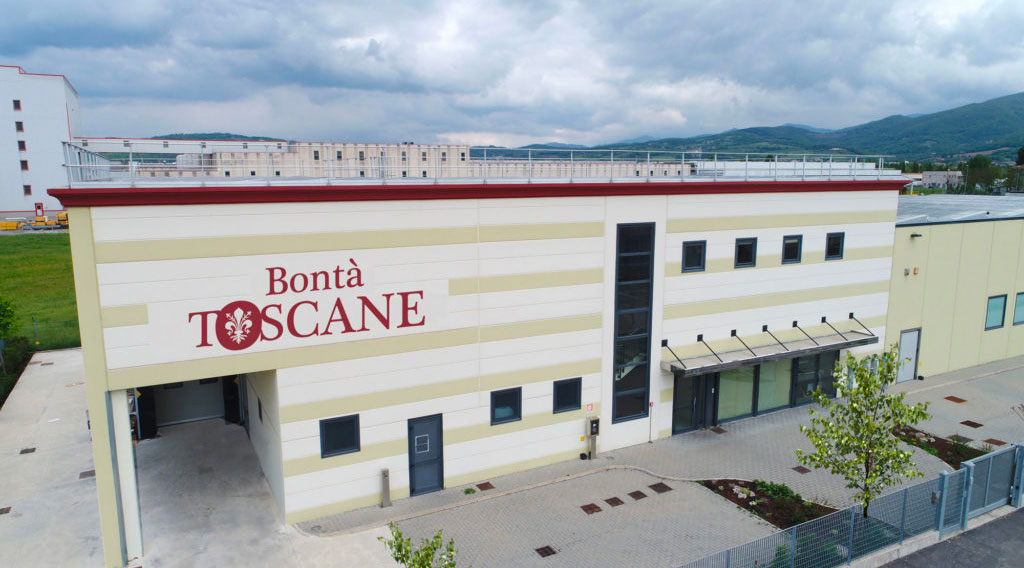 Bontà Toscane S.r.l.
Registered office: Via dei Filosofi, 55 – 52037 Sansepolcro (AR)
Manufacturing plante: Via Malpasso, 62 – 52037 Sansepolcro (AR)
Tel. 0575 735994 – Fax. 0575 749972
P.IVA 02266710512 – C.S. € 100.000 i.v.
Reg. Imprese PT. C.F. 02266710512 – R.E.A. 173855
BOLLO CEE: E1N69
E-mail: bontatoscane@valtiberino.com  – PEC: bontatoscane@pec.it
History
Growth: a necessity.
The latest acquisition of the Gruppo Alimentare Valtiberino is a brand new cured pork meat factory located in Sansepolcro in the Province of Arezzo. As we added this latest component to our group, we thought about what we could create that was new and delicious and had never been done before: the answer, as can be seen from the company name, focuses on selected productions, due to their typicality or production needs, which complete a wide range of products.

Especially La Finocchiona IGP but also lardo with aromatic herbs, venison salami, and even porchetta, all of them made exclusively in Tuscany. Bontà Toscane has 6 employees.
2020 sales approximately 2,1 million euros.

Brand: Bontà Toscane
Annual production: salumi e insaccati circa 322 ton.
Revenue 2021: 2,6 mil. euro
Employees: 6
Valdinievole Salumi
Revenue 2021: 3,4 mil. euro
Employees: 11